Located in the brand new shopping centre, the SANSICARIO ACTION group is present with numerous product lines:
ACTION SKI SCHOOL
ACTION SKI RENT
ACTION SKI LAB
ACTION SKI BOX
Our team's objectives go beyond simply managing the facilities! In this business perspective, we can provide synergistically integrated activities with high added value to make the time spent at our premises even more enjoyable, and to give our students the serenity, tranquillity and relaxation that only meticulous organisation and a team of professionals can guarantee.
In the Shopping Centre, you will also find the Sansicario Ski Club, the Vialattea ticket office, Caffè Vergnano bar, the Alta Quota sports shop.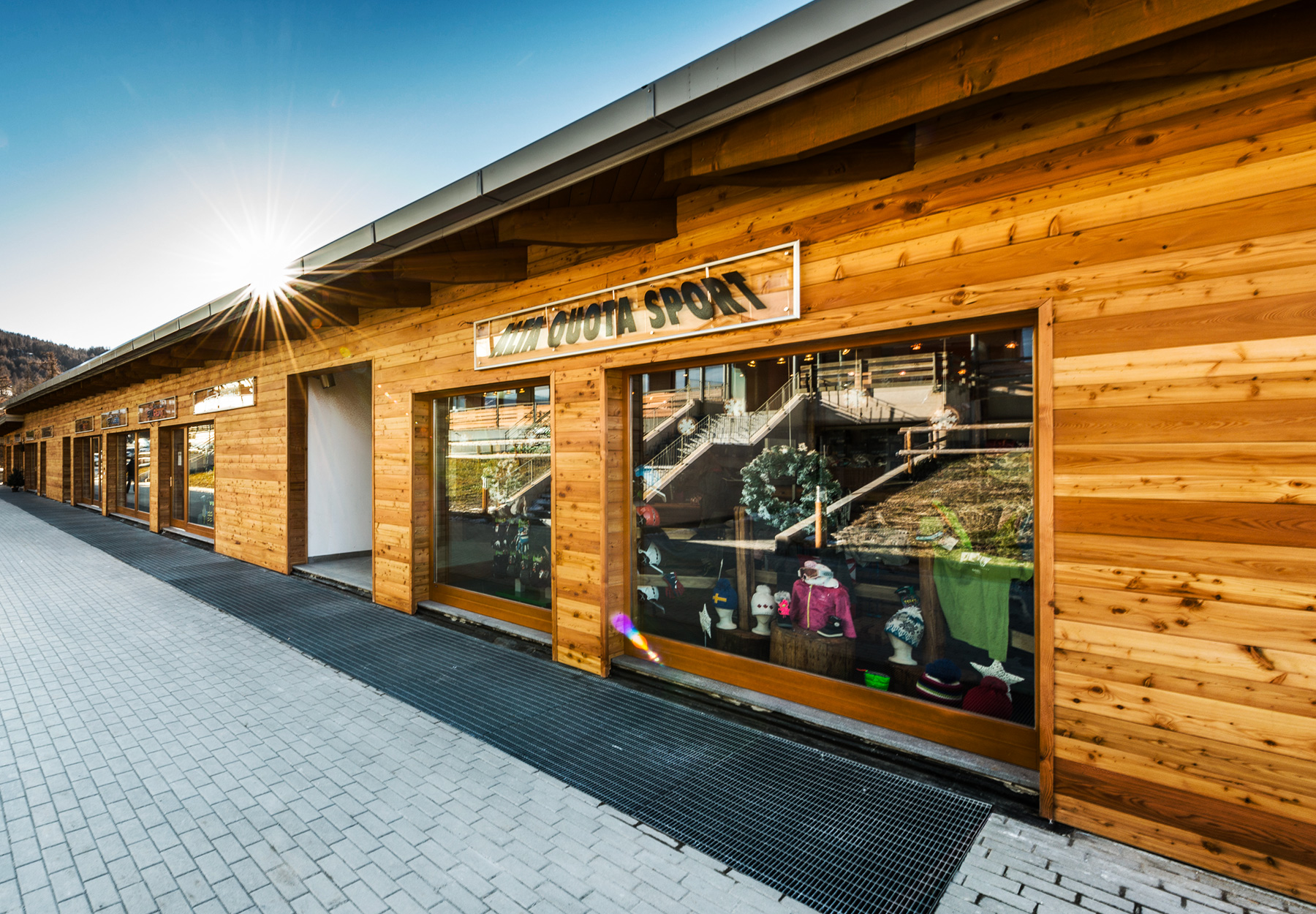 100 lockers of various sizes
Located on the piste floor in the former offices of the Non solo Neve cooperative, you will find a state-of-the-art ski depot. Set up with the contribution of the Wintersteiger company, world leader in rentals and technical equipment, it consists of 100 lockers of various sizes and offers two specific set-ups, the VIP Zone and the Smart Zone.
Discounts and promotions for Sansicario Action and Action Ski Rent clients.
Discover the ski box

Let us look after your equipment
Located in the Action Gallery, the lab is fitted out with the latest solutions and innovative, fully robotic, high-precision machinery from Wintersteiger.
Before the season starts, have your equipment checked so that you can tackle every type of slope safely, with peak performance and in all snow conditions.
Trust the professionals at Action Ski Lab and you'll never be able to do without them.
Discover the ski lab

Discounts reserved for Action clients
No more treacherous stairs to climb with your boots on, outdated equipment, stuffy rooms, obsolete shelves to store your gear! Located in the Action Gallery, Action has the most innovative rental technology available. Our team, led by the authority and experience of Ski Instructor Piera COLTURI, will guide you in your choice of the equipment best suited for your technical profile.
Discover the ski rent
OFFICIAL TECHNICAL
SUPPLIER