HI-TECH TECHNOLOGY AND CRAFT-LIKE ATTENTION
In the Action SKI LAB, ski maintenance is carried out meticulously, from checking screws to greasing bindings, and using innovative, Wintersteiger fully robotised, high-precision machinery.
Edges are all hand-finished, making them more durable and precise, and the ski easier to manoeuvre.
Sharpening work and tuning finish checks are carried out and, last but not least, custom imprints can be created.
The staff is trained and qualified to offer support on new technologies for equipment preparation and maintenance. The team is also able to adapt and personalise your equipment according to your technical level or preferences, to make your skiing days even more enjoyable, exciting and safe.
Before the season starts, have your equipment checked so that you can tackle every type of slope safely, with peak performance and in all snow conditions.
Put your trust in the professionals at Action Ski Lab and you won't be able to do without them.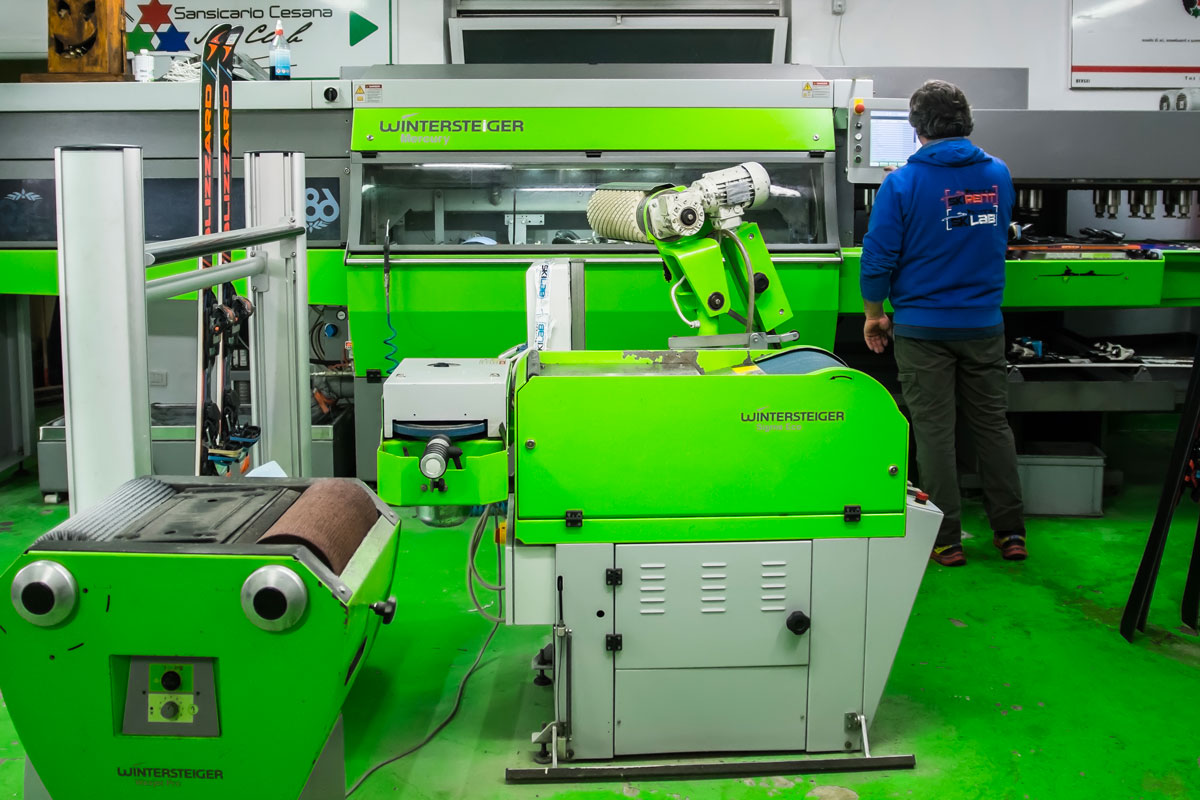 | | |
| --- | --- |
| Description | Price |
| FULL RACE PACKAGE (Sharpening, Track and Tuning, no finish) | €35 |
| FULL TOP PACKAGE (Sharpening, Track and Tuning and Finish) | €40 |
| FULL PACKAGE (Sharpening, Tuning and Finish) | €35 |
| EDGES and WAXING | €25 |
| DIAMOND STONE and WAXING | €15 |
OFFICIAL TECHNICAL
SUPPLIER