A STAND-OUT FACILITY IN THE VIALATTEA
At a time when the world we live in seems to change every day, when even the most straightforward customs or the most historical traditions that were part of our lives, seem to have been repudiated, Sansicario Action intends to anticipate change by gearing up for this new direction, preserving those characteristics of seriousness, integrity, respect for people, rules and commitments, and above all presence and sharing with all our valued students who have placed their trust in us over the years.
For this reason, next season's commercial line will have the following features:
Tailor-made personalisation: the concept of a seasonal product is turned on its head and transformed into a user-friendly, personalisable experience in all aspects at UNCHANGED PRICES;
Refund guarantee: respecting the trust and commitments made by Sansicario Action as a warranty to its clients, it guarantees as of now, that each reservation will be bound to its actual execution;
Safety: strict application of safety protocols to ensure that skiing and snowboard lessons take place in complete safety and serenity,
Online: all Sansicario Action products can be conveniently purchased online through our brand new digital platform. What's more, for anyone wanting to drop by our premises, you will be able to book an appointment with our operator and avoid unnecessary waiting.
A historical reality in the heart of the Alta Val Susa in Piedmont, the Sansicario Action Ski and Snowboard School is one of the stand-out facilities of the Vialattea ski district.
The facility boasts 20 years' experience in teaching skiing techniques, something that has earned it undisputed leadership in courses for children and young people, with over 3500 students enrolled each year.
The School's strengths lie in its 100 highly competent professionals, including alpine skiing instructors, snowboard instructors, instructors specialised in telemark, free-ride, freestyle, federal trainers, national alpine skiing and snowboard instructors, and instructors specialised in teaching the disabled.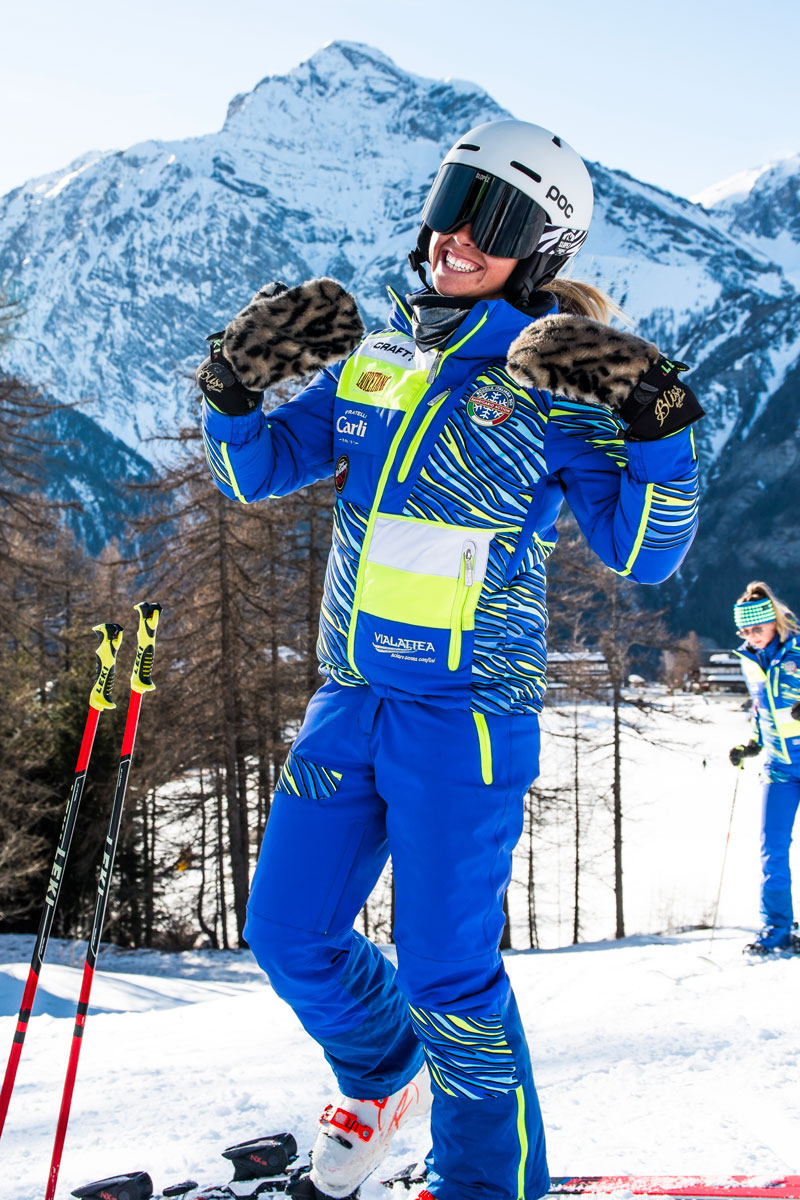 Every day, our professionals put their knowledge on the line and do their utmost to pass on their passion to new skiers, young and old.
Because skiing is not just technique, it is also and above all people.
People who have fun, who pursue goals, who inspire other people.
This is the case of Alessandro Ossola, an athlete who lost his left leg at the age of 27 in a terrible accident and today, thanks also to the wonderful work of the Maria Adelaide Orthopaedic Workshop, has debuted in the European Cup and is preparing for the 2022 Paralympics in Beijing.
Sansicario Action Ski and Snowboard School is really proud to have participated in the making of this video, shot in Sansicario in January 2019. Because Alessandro's is a story that teaches us not to give up, and that limits can become an opportunity to excel, and to surpass oneself.
OFFICIAL TECHNICAL
SUPPLIER